MICROSCAN | Visual/Web Redesigns
Microscan Systems provides products for barcode reading, barcode verification, and machine vision applications within manufacturing
industries. Microscan products reduce costs, increase yields,
improve product quality, and comply with industry regulations.
We worked with their ux/marketing team to help them create visual
elements/layouts for their new wedsite, and help categorize specific
areas to make it easier to navigate... Launch site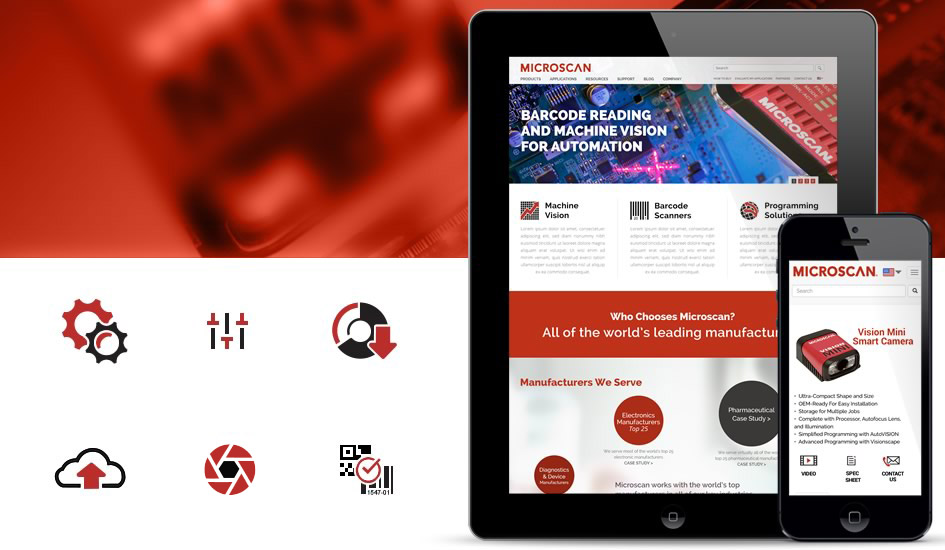 UO Campaign and
Online Promotion Designs
An Extraordinary Year To Be Here at Universal Orlando! Where you can
swing high above the city streets with Spider-Man; join the ranks of the minions on the hilarious new 3-D ride Despicable Me Minion Mayhem or celebrate Universal 100th anniversary. We're hard at work here with a
brand new marketing campaign... From animating ads, coding eBlast, designing online promotions and everything in between.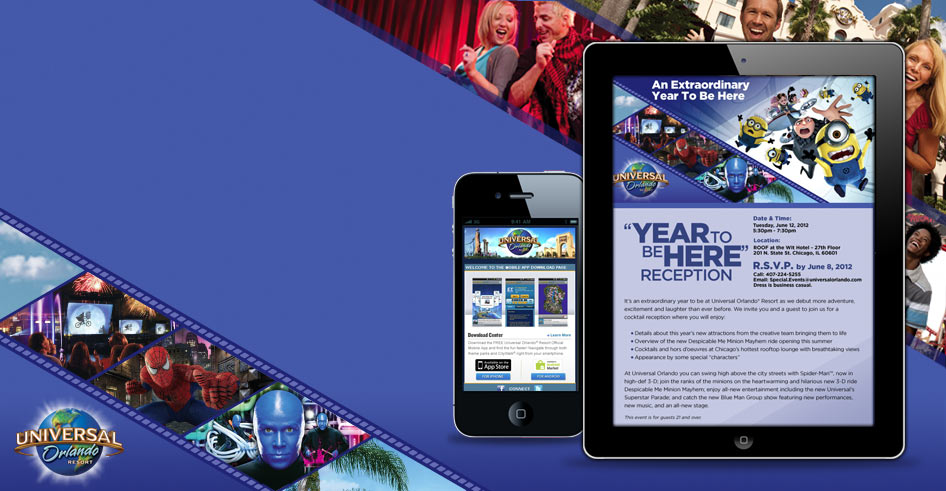 CCCS | Community Report
Consumer Credit Counseling Service of Greater Atlanta is a full-service, nonprofit, financial counseling agency based in Atlanta (now called, CredAbility). We work with the creative director to managed and
implemented their first online interactive community report for Consumer Credit Counseling Service in 2008. The result was a successful launch
for firm.
Responsibilities: Project management, layout design, multimedia
development and video post-production.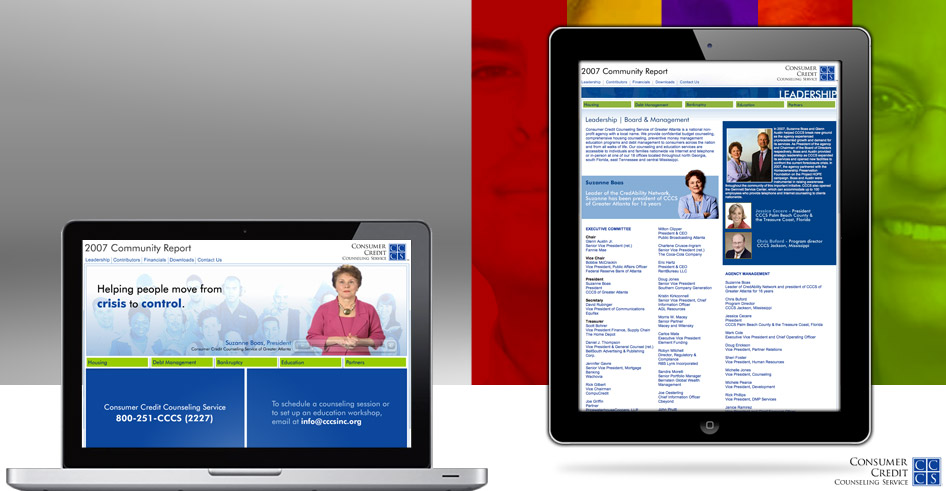 UPS | Web Animation & Production
UPS, is an American global package delivery company... Which delivers more than 15 million packages a day to 6.1 million customers in more than 220 countries and territories around the world.
We worked with Moxie Interactive to produce a visual presentation for UPS as well. Responsibilities: Created 3D animation pie and bar charts within these layout designs for a pitch presentation to UPS. See more

Realtree | Mobile Visual Designs
Realtree is an outdoors hunting clothing brand. We worked with BKV Interactive to produce a visual mobile design presentation for RealTree.

Responsibilities: Work closely with the art director created a few mobile conceptual designs to present to RealTree.